This week is spring break......whatever happened to Easter vacation? When I went to school (a
few
years ago ***wink***) we had Christmas vacation and Easter vacation. Now it's called winter or spring break... Everyone wants to take advantage of these Christian holidays but no mention of Christianity is allowed, I just had to get that off my chest.
Today my grandsons (as per mom's suggestion) called and asked if they could come over in the afternoon. Of course I said yes. The plan was to spend some time at the library and then attend church. Grandson J needed to call 2 people to thank them for BD gifts......he called my friend willingly but when it came to calling great grandma he wasn't in the mood.....so I let him delay. When I finally made him do it he had a major fit..........he is EXTREMELY stubborn (the worst of mom and dad). Grandpa got mad, I 'm upset, J was bawling. Grandpa gave him an ultimatum, which J could not comply with so grandpa told him he couldn't go to church with me or come over on Saturday.....then he cried harder. I really try to stay out of the situation when grandpa gets involved. Later I walked into the living room and tried to get J to calm down. He finally was quiet and agreed to apologize to grandpa, but grandpa just yelled at him. Hubby says I baby him, just like I babied J's dad..???...we've had plenty of disagreements over him. :-( I guess I just feel for the 'underdog', I try to be compassionate. so..........against grandpa's wishes I took the boys to church.........I know K is mad b/c he would not even say good bye to J when he left, he had the door shut and only said good bye to grandson S.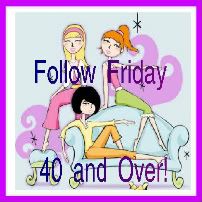 I've learned that it's best to let hubby calm down (same as it is with my grandson). I know it was probably wrong to have taken the boys to church when grandpa said he had to go home but I felt it was more important to calm J down (as opposed to taking him home screaming & crying) and try to explain things to him, and that he go to church. (Grandpa grudgingly said he didn't care, just before we left.)
What do you think?
thanks for helping me muddle through this